Wireless and the Internet of Things: Wi-Fi to IoT-Specific Protocols
By Tom Carpenter | 59 Min Video
In this video, you will learn about the world of IoT and exciting advances made in the past decade. Then, you will explore the wireless IoT use cases and gain a fundamental knowledge of common wireless IoT protocols ranging from Wi-Fi to LoRaWAN. Finally, you will be equipped with a learning plan that will prepare you for the coming flood of IoT devices in the next decade. Tom Carpenter is the CTO of CWNP and a CWNE and CWISE. He has been involved in wireless projects since the early 2000s and brings a wealth of knowledge and experience to any IT topic.
After attending this session, you will be able to:
Identify IoT use cases and appropriate protocols

Understand the demands of IoT devices

Develop a learning path to be prepared for the next decade and beyond
Watch more videos like this on our YouTube channel.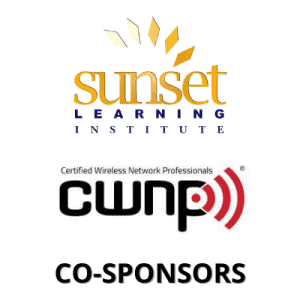 Explore the CWNP certifications. Whether you're just starting out in your IT career or have experience and are looking for a way to step up to the next level, a CWNP certification can validate your skillset and pave the way for new opportunities. Currently, we offer four official CWNP certifications – from entry-level to expert – each testing your knowledge of WLANs, RF technologies, troubleshooting strategies, network security, and design and Enterprise Wi-Fi applications.

Tags: Tech Talk Webinar, Wireless