Whether you're just starting out in your IT career or have experience and are looking for a way to step up to the next level, a CWNP certification can validate your skillset and pave the way for new opportunities. Currently, we offer four official CWNP certifications – from entry-level to expert – each testing your knowledge of WLANs, RF technologies, troubleshooting strategies, network security, and design and Enterprise Wi-Fi applications
CWNA (Certified Wireless Network Administrator)
*This class is the starting point for the CWNP certification track.
This is the base certification and prerequisite for Enterprise Wi-Fi within the CWNP family of certifications and a springboard toward earning your security, design, analysis and network expert certifications. The goal of this course is to add Wi-Fi expertise to a networking professional's skill set while covering all CWNA-108 exam topics. As an added bonus, you will receive a free exam voucher after attending this class. Learn More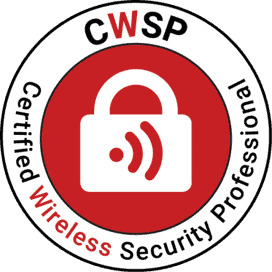 Using the latest enterprise wireless LAN security and auditing equipment in this hands-on course, learn, in detail, the most up-to-date WLAN intrusion and DoS tools and techniques.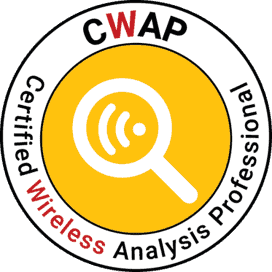 For those who are skilled at analyzing and troubleshooting today's wireless LANs, the Certified Wireless Analysis Professional (CWAP) certification offers an opportunity to leap forward in your career.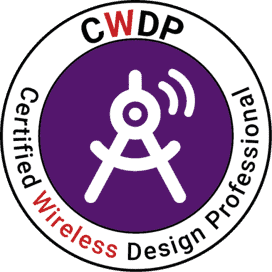 Do you have the skills to design an Enterprise network? Do you understand the architectures and protocols of a WLAN? Can you conduct a thorough site survey, design end-to-end security and validate your designed network?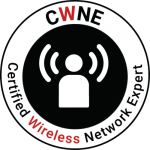 CWNE (Certified Wireless Network Expert)
What it takes to become a CWNE:
CWNP has put in place a rigorous application process that requires candidates pass four certification exams, complete commercial wireless LAN deployments, and have three recommendations as well as a peer review by the CWNE Board of Advisors. Additionally, all CWNE certification holders must agree to the CWNE Code of Ethics linked below.
NOTE: Starting January 1, 2021, all CWNE applicants must have the CWISA certification and one external networking certification instead of two external certifications. When the CWISE is released in 2021, it will require the CWNA and one external networking certification.