Using POSTMAN with REST APIs to Automate WebEx Teams Task
By John Meersma | 45 Minute Video | Technical Level: Intermediate
In this video, we'll go over how to create new persistent chat spaces, add participants to existing spaces, and post messages to a space. After watching this video, you will be able to better understand how to leverage REST API to automate processes. This is an exclusive video not found in any Cisco Collaboration class! The main topics include POSTMAN, REST API, and WebEx Teams.
Key Topics:
Introduction – 3:27

What is REST? What is an API? – 5:28

Overview of APIs – 7:09

APIs Help Create Apps to Benefit Users – 9:37

What is REST? – 12:20

REST URI – 14:12

HTTP Requests – 16:49

Response Status Codes – 18:01

Demo – 19:35
View more videos like this on our YouTube Channel. 
View our Collaboration Courses.
Instructor Bio: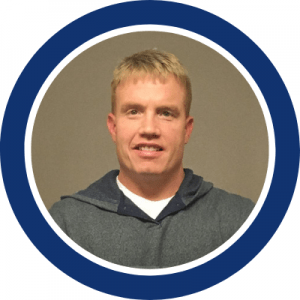 John Meersma has nearly twenty years of experience working in the IT industry. His areas of focus are Collaboration; voice, video, and SIP, in addition to routing and switching. John has put his enthusiasm for data networking and his love of working with people to work as an instructor. Over the past two decades, he has taught a wide variety of IT courses to diverse audiences. John's past employment includes monitoring the global WAN for a large pharmaceutical company, spending over five years as a university professor of Cisco and Microsoft curriculum, training engineers for Fortune 50 companies, and independent consultation for small and mid-sized organizations. John has also created and delivered custom courses for Dell Computers. He was also co-owner of an IT consulting firm serving non-profit organizations throughout southwest Michigan. He designed and implemented secure data storage solutions for local hospitals and installed Voice over IP infrastructure for area school districts. During the nine years, while living in Denver, John worked with area medical centers to upgrade their network and VoIP infrastructure. John currently consults for southwest Michigan area businesses on ways to improve their self-sufficiency in maintaining their converged networks.

Tags: Cisco Collaboration, Tech Talk Webinar