Understanding Spanning-Tree Protocol
By Ben Nguyen | 70 Min Video
Spanning-Tree is a loop prevention mechanism for switched networks. In this session, we will talk about the different types of Spanning-Tree protocols, how they work, and how to optimize it. The main topic is STP Spanning Tree Loop Prevention.
Key Topics:
Why use Spanning-Tree? – 0:43

Spanning-Tree Operation – 5:35

Example – 11:51

Versions of Spanning-Tree – 37:44

Load Balancing – 39:30

Enhancements – 56:06
View more videos like this on our YouTube Channel.
View our Collaboration courses.
Instructor Bio: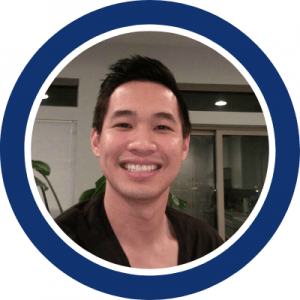 Benjamin Nguyen received his college education at the University of Utah from 2004–2010 studying Computer Science/Psychology. While at the University of Utah, he worked part-time as a Systems Administrator (IT) and was responsible for maintenance, monitoring, installation, and desk support. After being hired by Sunset Learning Institute in early 2011, Benjamin completed his training through the Sunset Learning Institute Instructor Specialization program which gave him experience with installation and configuring, operating and troubleshooting voice networks and medium-sized route and switched networks. He also has extensive experience teaching routing, switching, IPV6, BGP, QoS, and Communications Manager and VoIP technologies. Benjamin obtained his Cisco Certified Network Associate in Routing and Switching and Collaboration (CCNA and CCNA Collaboration) in addition to his Cisco Certified Networking Professional (CCNP Routing & Switching) and the (CCSI) Certified Cisco Systems Instructor.

Tags: Cisco Routing and Switching, Tech Talk Webinar