Troubleshooting VLANs and Private VLANs
By Tuan Nguyen | 1 Min Read | 53 Min Video
Technical Level: Advanced
In this video by Sunset Learning instructor, Tuan, learn how to configure VTP, the features of VTP Version 3, common problems with VTP configuration, and how to fix them.
Key Topics:
VTP Configuration and Guidelines – 0:07

VTP Version 3 – 12:56

Verifying the VTP Status Information – 16:45

Show VTP Status – 17:55

Common Problems with VTP Configuration – 20:50

Troubleshooting Layer 2 Issues – 29:54

Verifying Layer 2 Connectivity – 32:37

Determining and Verifying the Layer 2 Path – 35:15

Tracking Device MAC Addresses – 36:48

VLANs – 40:30

Switch Virtual Interface – 42:28

Checklist for Troubleshooting VLANs – 47:02

Common VLAN Issues – 47:57
View our other YouTube videos.
Instructor Bio: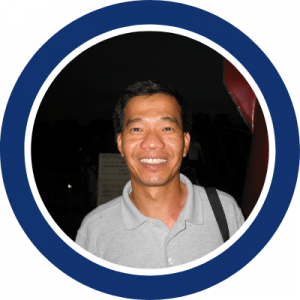 Tuan Nguyen has over 20 years of experience as a consultant, systems engineer, and Certified Cisco Systems Instructor. He specializes in Cisco routers and Cisco Internetworking Operating Systems (IOS). Mr. Nguyen also has extensive knowledge in all aspects of Local Area Network (LAN), and Wide Area Network (WAN) technologies, including design, implementation, and support of Cisco IP Unified Communication, IP Multicasting, Multiprotocol Label Switching(MPLS), Frame Relay, Routing and Switching, Cisco Internetwork Service Provider (ISP), and Cisco Security. He is also proficient in interconnectivity, data communications, network and analyzing, baselining and troubleshooting, router configuration, Multi-Protocol routing, protocol analysis, security, and firewall configuration.
NEXT Community:
Demand for trained and certified technical professionals is growing. To stay competitive in a global, fast-paced job market, it's imperative to stay up-to-date on emerging technologies and ensure your skills are relevant. SLI's NEXT On-Demand helps you maintain your skills and gain knowledge with quick, easy access to training on an entire portfolio of SLI products and technologies for an entire year! Learn more about our NEXT On-Demand community!

View Our Data Center Courses HERE.

Tags: Cisco Data Center, Tech Talk Webinar