Following a Call Through ICM and CVP
By Marty Griffin | 1 Min Read | 41 Min Video
In this video, Sunset Learning Institute Contact Center Specialized Instructor Marty Griffin demonstrates in great detail different scenarios for:
The call arriving at ICM and starting a script

How the call is transferred to CVP for interaction with the caller

How the call is transferred to a contact center agent
Make sure to check out SLI's NEXT Learning packages for access to Videos, Mentoring Sessions, and Discussion Boards. All our resources are monitored by instructors daily.
Watch more videos like this on our YouTube Channel.
Instructor Bio:
Marty Griffin has been involved in the contact center space for well over 30 years starting at the birthplace of call centers –Omaha Nebraska. He was operations manager for the new Northwestern Bell call center business which contributed 19% of all annual business revenue for a 5-state region.
He served as an AT&T product manager for ACD and Predictive Dialer products for two Bell operating companies. He owned and operated an AT&T partnered-business to sell and maintain Conversant IVRs.In the early 2000s, he developed the first of many Cisco courses for Cisco Unified IP IVR and Cisco Unified Contact Center Express. On behalf of Gold Systems in Boulder and Cisco Systems, he has traveled around the world teaching over 400 contact center-related deployment and scripting courses. He has also supported many customer implementations and applications in his spare time.
Search Contact Center Training
About SLI: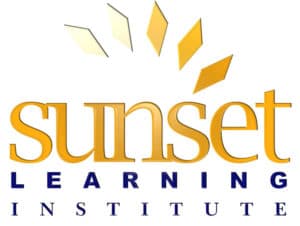 Our goal is to help our customers optimize their technology investments by providing convenient, high-quality technical training that they can rely on. We empower students to master their desired technologies for their unique environments. What sets SLI apart is not only our immense selection of training options but our convenient and consistent delivery system. All SLI courses are instructor-led, guaranteed to run, and available in over 50 locations across North America. No matter how complex your environment is or where you are located, SLI is sure to have a training solution that you can count on! All Sunset Learning Institute Classes are Guaranteed to Run!

Tags: Cisco Contact Center, Tech Talk Webinar