CUCM ILS Configuration Demo With SME Setup
By John Meersma | 1 Min Read | 38 Min Video
Technical Level: Intermediate
Sunset Learning Instructor, John Meersma, takes you through the CUCM ILS Configuration followed by an SME setup demonstration. ILS (Intercluster Lookup Service) lets users call other endpoints using an email address called a URI (Uniform Resource Identifier). This video explains how to configure Unified Communications Manager to use ILS to dynamically share those addresses across multiple clusters. The instructor also shows how to configure SME (Session Management Edition), which acts as a centralized hub, connecting the various CUCM clusters together. Finally, we test and verify that our configuration was successful. Viewers will be able to use this video as step by step guide to set up their own ILS and SME Collaboration networks.
Quick Reference:
What is ILS – 2:45

What is GDPR – 4:07

What is SME – 4:55

Example of Cisco Clusters without SME – 5:37

Example of Configuration with SME – 6:30

Step by Step Process of Configuring ILS and SME in CUCM 9:08

SIP Profile Configuration – 27:40

Create SIP Trunk – 28:13

Making SIP Route Patterns and Associate Learned Patterns to Respective Trunks – 30:04

Test Configuration – 34:10
View more videos like this on our YouTube Channel.
Check Out Sunset Learning's Collaboration Offerings Here
John Meersma Bio: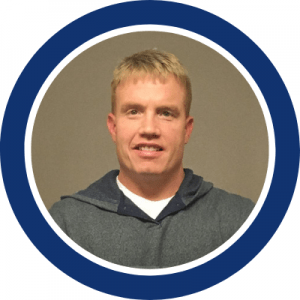 John Meersma has nearly twenty years of experience working in the IT industry. His areas of focus are Collaboration; voice, video, and SIP, in addition to routing and switching. John has put his enthusiasm for data networking and his love of working with people to work as an instructor. Over the past two decades, he has taught a wide variety of IT courses to diverse audiences.

John's past employment includes monitoring the global WAN for a large pharmaceutical company, spending over five years as a university professor of Cisco and Microsoft curriculum, training engineers for Fortune 50 companies, and independent consultation for small and midsized organizations. John has also created and delivered custom courses for Dell Computers. He was also co-owner of an IT consulting firm serving non-profit organizations throughout southwest Michigan. He designed and implemented secure data storage solutions for local hospitals and installed Voice over IP infrastructure for area school districts.

During the nine years while living in Denver, John worked with area medical centers to upgrade their network and VoIP infrastructure. John currently consults for southwest Michigan area businesses on ways to improve their self-sufficiency in maintaining their converged networks.

Tags: Cisco Collaboration, Tech Talk Webinar