Cisco Unified Communications Manager Express 10.5 Updates and Requirements
Here is a list of updates and requirements for Cisco Unified Communications Manager Express v10.5 compiled by Sunset Learning Institute.  
CALL MANAGER EXPRESS V10.5 UPDATES AND REQUIREMENTS
Hardware requirements:
Supported on Cisco ISR-G2 series including Cisco 800, 2900, 3900, 3900E
ISR G-2 platforms require at least 1 GB of DRAM
Software requirements:
Cisco IOS Release 15.4(3)
New software features in current IOS release:
Cisco Unified CME and SRST Licensing
When purchasing a Cisco Unified CME and SRST permanent license, the permanent license is installed on the device when the product is shipped to you. A permanent license never expires and you will gain access to that particular feature set for the lifetime of the device across all IOS release.
Collaboration Professional is a new suite of licenses. The Collaboration Professional Suite can be purchased either as a permanent license or an RTU license. 
Fast-Track Configuration Approach for Cisco Unified SIP IP Phones
Fast-Track Configuration feature provides a new configuration utility using which you can input the phone characteristics of a new SIP phone model. This new utility allows you to configure the existing SIP line features to the new SIP phone models. In the fast-track configuration, an option is provided to input an existing SIP phone as a reference phone. 
Secure SIP Trunk Support on Cisco Unified CME 
Prior to Cisco Unified CME Release10, supplementary-services are not supported with the secure SIP trunk on secure SCCP-CME. This feature provides support for the following supplementary services in Secure RealTime Transport Protocol (SRTP) and SRTP fallback modes on SIP trunk of SCCP-CME:
Basic secure calls
Call Hold and Resume
Call Transfer (Blind & Consult)
Call Forward (CFA,CFB,CFNA)
DTMF support
Version Negotiation for Cisco Unified SIP IP Phones in Cisco Unified SRST 10.0
This feature supports different version negotiations between SIP phones and SRST so that more features will be available to the phones during SRST mode for failover.
Cisco Jabber for Microsoft Windows and Client support
Cisco Jabber for Windows client is supported from Cisco Unified CME Release 10 onwards. Cisco Jabber for Windows supports the visual voice mail functionality integrated with the Cisco Unity connection. Cisco Jabber for Windows is a SIP-based soft client with integrated Instant Messaging and presence functionality, and uses the new Client Services Framework 2nd Generation (CSF2G) architecture. 
Cisco Jabber Client devices are now supported with a phone-only mode which does not have IM dependency. From Cisco Unified CME-10.5 onwards, the phone-only mode of Cisco Jabber devices are also supported. 
Audible Tones
Distinct audible tones will be played for the following:
Joining and unjoining a voice hunt group using FAC, logins for voice hunt group via Hlog/DND, or FAC.
The audible tone will be played for ephone hunt group and voice hunt group for SCCP Phones.
Conference Blocking Over Trunk
Conference blocking over trunk is also supported on Cisco SCCP and SIP phones 
Localization Enhancements
Cisco Unified CME 10.5 Release onwards, the System defined locales are deprecated and User-defined locales are recommended. 
Multi-VRF Support for CME SIP Phones
You can configure up to five VRF groups for SIP phones registering to Cisco Unified CME. 
New Phone Support
Cisco Unified CME 10.5 defines these phones and related firmware loads files. 
Viewing Active Parked Calls
Viewing the list of active parked calls on SIP and SCCP phones using the phone menu by pressing the service button on the phone and navigating to My Phone Apps > Park List.
Enhancement Support for Voice Hunt Group Agent
Support for voice hunt group is enhanced to support login or logout and join or unjoining from a voice hunt group
Call Park Recall Enhancement
Ring tones for park recall and incoming calls were the same. New ring tones are introduced for park recall to assist the user to distinctly identify the type of call.
View our Cisco Collaboration Courses.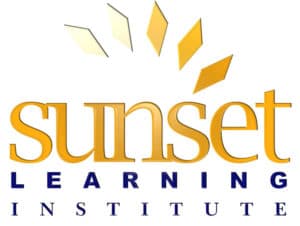 Tags: Cisco Collaboration