What's New in WLFNDU 2.0?
By Dennis Nofsinger | 16 Min Video
This video discusses updates in the Understanding Cisco Wireless Foundations (WLFNDU) 2.0 course. The updates reflect Cisco's adaptation to the evolving wireless technology landscape, driven by the introduction of the Catalyst 9800 line of wireless LAN controllers. The changes encompass Cisco's Ultra-Reliable Wireless Backhaul, LoRaWAN, Wi-Fi HaLo, self-identifying antennas, multi-RF DART connector, Wi-Fi 6E, advanced Wireless Intrusion Prevention, WPA3 security, and the transition to Cisco DNA Center for network management. After watching, you will understand the importance of staying informed of these important updates.
*The discount mentioned in this video expires 12/31/2023
Watch more videos like this on our YouTube Channel.
Instructor Bio: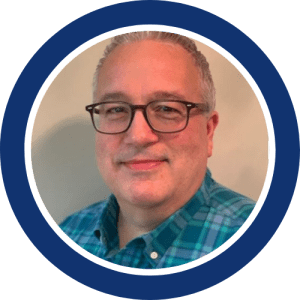 Dennis has focused on delivering top-notch wireless training for Cisco Systems and Certified Wireless Network Professional (CWNP). He has seen wireless technology grow from the beginnings of narrowband radio to the current capabilities we have now. He brings to the class a wealth of knowledge and industry expertise. His teaching skills are second to none and he consistently gets the highest reviews in the industry. He strives extremely hard to make sure that the students learn to the fullest and get the best experience possible in their class time. Dennis received his CWNP Certified Wireless Network Trainer (CWNT) status on August 7, 2018 (CWNP ID 408414). Since getting certified, Dennis has been involved in presenting CWNP certification training classes and conducted two boot camps at CWNP's Wireless Technology Forum Convention.

Tags: Wireless