What is Session Border Controller CUBE and How Does It Work?
By John Meersma | 55 Min Video | Technical Level Beginner
In this video, you will learn CUBE purpose, SIP trunk in CUCM, CUBE dial-peers, and SIP call trace. After watching this video, you will be able to understand the purpose and function of a Cisco IOS CUBE used to connect organizations to the PSTN via the WAN. The key topics include SIP, CUBE, Collaboration, and PSTN.
View more videos like this on our YouTube Channel.
Promo code in the video has expired. Click Here for our current discount codes.
Instructor Bio: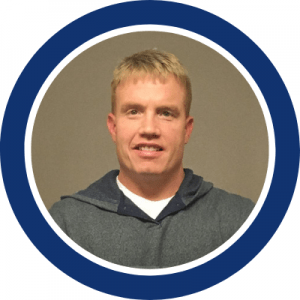 John Meersma has nearly twenty years of experience working in the IT industry. His areas of focus are Collaboration; voice, video, and SIP, in addition to routing and switching. John has put his enthusiasm for data networking and his love of working with people to work as an instructor. Over the past two decades, he has taught a wide variety of IT courses to diverse audiences.
John's past employment includes monitoring the global WAN for a large pharmaceutical company, spending over five years as a university professor of Cisco and Microsoft curriculum, training engineers for Fortune 50 companies, and independent consultation for small and midsized organizations. John has also created and delivered custom courses for Dell Computers. He was also co-owner of an IT consulting firm serving non-profit organizations throughout southwest Michigan. He designed and implemented secure data storage solutions for local hospitals and installed Voice over IP infrastructure for area school districts.