The Value of the New Cisco Certifications
4 Min Read
Cisco's announcement of its new certification program warranted many reactions: confusion, anger, skepticism, surprise, relief. Many are wondering what the value of the new certifications is. In this blog, we will explore the various aspects of the new certifications and how they will benefit those who currently have Cisco certifications or will be working towards earning one in the future.
Certifications have always had value in the IT world. 81% of all IT professionals in North America currently hold at least one certification. "Of that 81%, more than half earned their most recent certification in the past 12 months, while 66% are already pursuing their next certification or plan to at some point this year." Earning a certification is a great way to help you stay competitive at your company and on resumes.
Easier Achievement
The new certifications allow students to more quickly and easily attain a certification because there are fewer exams to pass. For example, you can get a CCNP in half the time because you don't have to pass the previous CCNA prerequisite exam first. You can skip right to the discipline in the CCNP track that you are focused on. There is one exam for CCNA, two exams for CCNP, and that core exam also qualifies as the CCIE written exam. Now, it is easier for people to get CCNP certifications and that should help drive people toward certifications. This makes it easier to show expertise in a particular area without having to know everything within a discipline.
If you already have a Cisco certification, you could be grandfathered into the new certification program. View this migration tool to see how your current certification translates.
Resumes & Salaries
SLI VP of IT and delivery, Vick Tagawa says, "Because organizations need technologists with knowledge and skills in particular technology areas, certifications are important on resumes. They indicate a baseline knowledge and skillset to resume reviewers looking for certification keywords or acronyms and will generally result in candidates getting called in for interviews."
Cisco badges are associated with classes that are not related to a certification. You can use badges on resumes as proof of going through the training without having to provide a certification. As the badges are associated with specializations, they can help hiring managers focus on a given candidate's skills at a more granular level. Today, a badge may be useful to differentiate between two CCNP Security candidates, for example. One candidate may have a CCNP Security with one specialization while another may have 3 specializations.
This 2019 salary report states, "The salaries of certified professionals surpass the salaries of non-certified staff. In North America, certified professionals make 7% more than peers with no certifications. The number of certifications earned also impacts salary. In North America, an individual with six or more IT certifications makes over $10,000 more than those with just one certification on their resume. With few exceptions, each additional certification earned results in at least a minor salary bump." According to this study, 28% of respondents identified that they had gained more job responsibilities after completing their certification and 26% even got promoted. Respondents also indicated that having a certification made them more valuable to their employers. Earning a certification gave them more motivation to maintain the skills they acquired.
Although there is a perceived benefit to having the new certifications on resumes, there are still skepticisms. SLI instructor, Maren, has a few concerns about how the new certifications will affect resumes. "I am skeptical regarding Cisco's commitment to educating businesses on how to parse a resume that contains the new certifications. However, it will be easier for a business to find the "right" person based on their certification in the specific area the business is looking for."
The Most Popular Certifications
According to this report, "Cybersecurity certifications are the most popular worldwide, with 27% of respondents having a cyber certification and another 25% planning to pursue one this year." Cisco certifications are held by 16% of all IT professionals. In 2019, CCNA Routing and Switching was the most commonly held Cisco certification worldwide. What do you think will be the most popular Cisco certification of 2020?
It is difficult to determine how the new Cisco certifications will affect the IT world. History has shown that certifications are an overall positive thing to attain, as it will help further your career. Sunset Learning is hopeful the new certifications will maintain this trend. As a company, one of our main goals is to help you advance your career. Preparing you for a certification exam is one of the many ways we can help!
Want to learn more about the new Cisco certifications? View this page to see the different certification tracks and FAQ's to answer any questions you may have.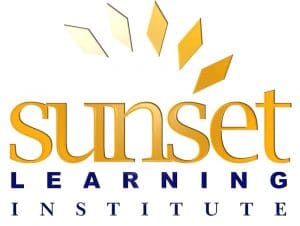 Tags: Certification