Cloud ACI with Microsoft Azure
By John Gardner | 41 Min Video | Technical Level: Beginner
The major takeaway from this session is to show the learners how the APIC in Cisco Cloud ACI can manage your Azure solution. After watching this video, you will be introduced to the Azure interface and the ability to create a VM.
Key Topics:
Agenda – 1:19

Introduction – 3:35

Challenges – 5:45

Multi-Site Orchestrator – 11:09

Cisco Cloud APIC on Microsoft Azure – 14:48

Demo – 17:11

Policy Enforcement – 20:07

Installation – 35:50

Key Benefits – 38:44
Watch more videos like this on our YouTube Channel.
View our Microsoft Azure Courses.
Instructor Bio: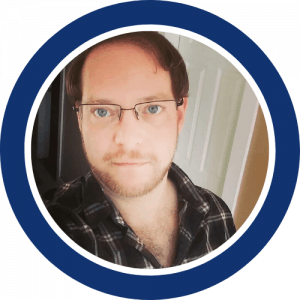 Beginning in high school, John started studying Cisco Networking in the Cisco Network Academy. During that time, he achieved his CCNA certification and began consulting for small businesses in his local area. After graduating high school, John entered Calumet College of St. Joseph where he attained an Associate's Degree in System networking. After two years of consulting, he was brought aboard to a local computer training organization. During that time, he continued to consult in the networking space, but also began to teach Network +, Cisco ICND, and CCNP courses.

After 7 years, John entered the consulting and engineering role at a local MSP. With 6 years of experience consulting and engineering, he returned to training. He now specializes in Data Center Networking and Application Centric Infrastructure. He also specializes in NXOS, IOS, ACI, and UCS. As a specialist in the data center space, John provides consulting, implementation, and support of Cisco data center infrastructures. In addition to his CCSI, he holds CCNP certifications in the Cisco Data Center, Cloud and Service Provider spaces, CCNPCyber Ops and can deliver the FP200 course for Cisco HTD. John has developed full data center labs for Cisco Nexus and ACI products, created data center derivative works courseware and has recorded several Data Center videos for Cisco eLearning products. His broad experience will help us continue to grow and deliver outstanding product options to our customers.

Tags: Cisco Data Center, Tech Talk Webinar