Cisco Unified Intelligence Center (CUIC) v12.5 Admin
By Bruce Wilkinson | 60 Min Video
After attending this session, you will be able to navigate the CCE Release v12.5 Web Administration tool (Single Pane of Glass) and discuss the relevance of the SPOG in the deployment and administration of a CCE deployment.
Key Topics:
CCE v12.6 S.P.O.G

CCE Configuration Manager (What's Left)

CCE v12.6 CUIC OAMP
Interested in viewing other videos like this? Check out our online community, NEXT On-Demand, and our YouTube Channel!
Instructor Bio: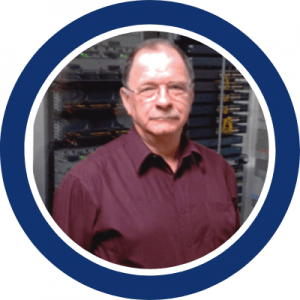 Bruce Wilkinson has a broad range of experience in working with Cisco technology for over 20 years. He has been specializing in Cisco training, consulting, and deployment projects associated with the following technologies and products; Cisco Unified Contact Center Express and Enterprise, Cisco Unified Customer Voice Portal, Cisco Unified Communication Manager, and Unified Communications Manager Express, and Unity.

Bruce is considered an industry expert. In the early 2000s, he was asked by Cisco to help develop course curriculum and educational labs using Cisco Contact Center products. He developed, upgraded, and taught classes such as Cisco PPDIOO, ICM Multichannel Training, IPCCE Advanced Deployment, ICM Troubleshooting, and Call Center 101. He was also responsible for the Cisco Contact Center teaching lab design and installation for Cisco Systems in Sydney Australia, Singapore, India, New Zealand, and Beijing.

Since joining Sunset Learning Institute in 2013, Bruce has taught all Contact Center Enterprise courses offered by Sunset Learning and consistently maintains high student ratings. Bruce co-authored and developed the current UCCE v10 authorized Cisco curriculum. Classes include; Administering Unified Contact Center Enterprise Part 1 (AUCCE 1), Administering Unified Contact Center Enterprise Part 2 (AUCCE 2), and Deploying Unified Contact Center Enterprise (DUCCE), Administering Packaged Contact Center Enterprise (APCCE). Deploying Cisco Unified Intelligence Center (DCUIC)Unified Contact Center Express Deployment (UCCXD) and Advanced UXXC Scripting Lab (AUCCXSL) Bruce is able to combine his extensive telephony and data background with a solid understanding of the latest in VoIP technologies to develop customer solutions which are both unique and practical.

Tags: Cisco Contact Center, Webinar