Cisco SCOR Exam Prep
By Rick Williams | 37 Min Video | Technical Level: Intermediate
After watching this video, you will be better prepared to pass the 350-701 SCOR exam as a step to obtaining the CCNP Security Certificate. We'll discuss SCOR topic areas and study aids not included in the SCOR course training material.
Key Topics:
Introduction – 0:14

Topics Covered in the SCOR Exam – 2:19

Sample Questions – 17:28

Cisco Continuing Education – 31:19
Watch more videos like this on our YouTube Channel.
Learn more about the SCOR class.
Instructor Bio: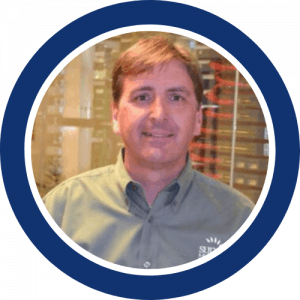 In 2007, Rick's role became more dedicated to providing remote-access lab solutions for all SLI provided lab environments. Solutions included helping SLI migrate from utilizing 300-pound shipping cases ultimately to a solution that requires no shipping. Remote-access lab capabilities facilitated SLI being able to support the patented HD-ILT Network solution that Rick also helped bring to bear. The combination of solutions helped SLI to achieve the Cisco Innovation Learning Partner of the Year in 2009, Acceleration Learning Partner of the Year in 2012, and the US Learning Partner of the Year in 2013. In early 2017, Rick began a return to a full-time instructor and continues to generate satisfied customers by bringing his solid production experience into the classroom. He now focuses his time on delivering training classes and creating educational content specializing in Cisco Systems Security products and technologies. Rick currently leads Cisco product and certification training classes that include the ASA, ISE, Firepower Security Training, AMP, Umbrella, and Stealthwatch solutions. These classes-comprise training on VPN, PKI, NGFW, NGIPS, TrustSec, and 802.1x security technologies among many others.

Tags: Certification, Security