Cisco Prime Collaboration-Integration with Collaboration Servers
By John Meersma | 7 Min. Video

| Technical Level: Intermediate
Join SLI Instructor, John Meersma, as he explains how to configure Cisco Prime Collaboration, with both provisioning and assurance, to simplify deployment. Learn how to gather information and analytics about your Collaboration deployment in this new video.
Want to see the other parts of this video? They are available in our NEXT Community, along with hundreds of other videos and resources. You can find more information about our NEXT Community, here.
View more videos like this on our YouTube channel.
Instructor Bio: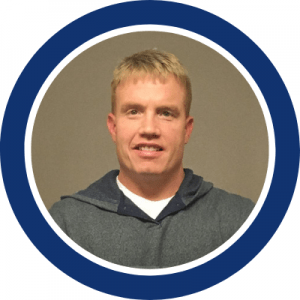 John Meersma has nearly twenty years of experience working in the IT industry. His areas of focus are Collaboration; voice, video, and SIP, in addition to routing and switching. John has put his enthusiasm for data networking and his love of working with people to work as an instructor. Over the past two decades, he has taught a wide variety of IT courses to diverse audiences.

While living in Denver, John worked with area medical centers to upgrade their network and VoIP infrastructure. John currently consults for southwest Michigan area businesses on ways to improve their self-sufficiency in maintaining their converged networks. He is finishing his exams for the latest Cisco Voice over IP certification as well as preparing for the Cisco Certified Internetworking Expert exam.

Tags: Cisco Collaboration, Webinar