10 Tips to Pass Your IT Exam the First Time
6 Min Read
Do you know anyone who enjoys taking tests? Me either! So why would you risk needing to take an exam AGAIN? Continue reading to learn 10 ways you can pass your exam the first time.
1. Take the Recommended Training
Even if you implement daily security measures at your company, for example, you may still have knowledge gaps. It's a good idea to take formal training that aligns with the certification you are trying to earn. Courses are more structured and cover many different subjects. Because of this, professionals are less likely to give up studying and can obtain their certifications faster. View our list of courses that are associated with certifications.
2. Study During Your Most Alert Hours
This depends on the person. Are you a morning person? Do you enjoy staying up late? Study when you are the most awake. You will retain more information and stay focused for longer periods of time. There are benefits of studying both by day and by night. Studying during the day requires less artificial lighting. Sunlight is actually good for your eyes and makes you more alert and awake. Studying at night, however, tends to be more peaceful, quiet and relaxed. Many people feel they can think "out of the box" with after-hours studying.
3. Use More Than One Study Sense
There are four ways that we learn: Visual, Verbal, Auditory, and Kinesthetic. Most people favor one modality over the others. Statistically, people achieve better results if at least two modalities are used. Visual learning includes reading and viewing pictures or diagrams. Visual learners enjoy viewing pictures or videos. Verbal learning includes speaking content out loud or writing information down. Auditory learning can include reading study materials out loud or listening to recordings repeatedly.
An easy way to combine visual and auditory learning senses is by watching videos. Sunset Learning students have a special advantage by getting access to hundreds of videos in the NEXT Community. Members can view videos from previous classes, webinars on exclusive topics, and recorded exam prep sessions for a full year. Check to see if your class includes this option.
Kinesthetic learning involves physically doing something. Sunset Learning in-class labs are a great resource to be able to perform kinesthetic learning. Hands-on labs will not only help during your exam but allow you to implement what you learned into your own work environment. Performing the learned task will greatly improve your retention of how-to steps to take. SLI Collaboration instructor, Maren Mahoney, says, "For any certification that involves hardware/software, find a way to get your hands on the gear and try things out. Whether that is purchased lab access, simulators, whatever. "Doing" is the best way to learn (and remember!) how things work."
4. Take Practice Tests
They say practice makes perfect. Taking practice tests shows you questions that are similar to the actual exam and gives you insight into what you can expect. The last thing you want is to be caught off guard by a question on the exam. Take several practice tests and answer practice questions so you can become faster at answering questions correctly and be prepared for any question the exam throws at you. There are several free practice exams out there, like www.gocertify.com. 
Another helpful tip is to review old versions of the exams. You will be able to determine which subjects are commonly tested on. If you can answer most of the questions, you should be ready to take the current version of the exam. However, keep in mind that most certification exams are taken online, meaning questions are auto-generated and will vary between testers.
5. Review Exam Details
Read through the exam references, objectives, and types of questions there will be. Exam references will give you an idea of what information they think is important and the types of questions you can expect. You will gain insight to how the questions were written and the text they are based off. It may even help you understand the concepts better by reading about the topic from a different point of view. Reviewing the objectives of the exam will give you a clear picture to what questions they will be asking. If you understand everything on this checklist, you're golden. Finally, knowing the types of questions they will ask helps you prepare for the exam. Is it multiple choice? Is it vocabulary-heavy? Knowing the types of questions can direct your studying and allow you to maximize your study time. You can also view these videos that show you examples of questions on Cisco exams. Remember, certification program owners want you to pass their exams!
As said by Sunset Learning Security and Routing and Switching instructor, Andrew Stibbards, "Read the book. Read the book. Read the book. Certifying organizations provide material designed to educate candidates for their exams. Some do better jobs than others, some are more up to date than others. But the first step toward any certification is to read the book from that organization about their own exam. After that, you can supplement with blogs, Wikipedia, white papers, conversations with coworkers. But start with the book."
6. Explain the Exam Concepts to Someone Who Knows Nothing About the Topic
A classic way of checking your understanding of a topic is teaching someone else. "Dumbing down" complex topics for someone and then gathering feedback on any confusion may help point out topics you may not have a full understanding of. If you are unable to answer their questions, you likely need to review that topic again.
7. Don't Procrastinate Studying
If you think spending 10 hours studying in one day is better than spending 2 hours studying over 5 days, think again. Cramming only allows your brain to retain information just long enough to pass an exam. Afterward, all information will quickly be forgotten. The important thing is to take breaks, giving your brain time to digest what you just studied instead of having an information overload. Creating a study schedule can help keep you on track. Certification exams are designed to weed people out so preparation is a large part of earning the certification.
8. Talk to Someone Who Has Passed the Test
Talking to someone who knows the difficulty of the test can give you great insight into whether you are studying for the exam the right way or want to try a different method. Hearing someone else's experience with the exam and studying can give you ideas on what you could be doing differently. Talking with someone who has taken the exam and passed could also calm your nerves on exam day.
Another advantage of the neXT LIVE 365 Community is the Discussion Board. Technical discussion boards are available for you to interact with SLI instructors, SME's, and other neXT Learning members who have been in your shoes. You can leave questions and expect to see quick responses as discussion boards are monitored daily.
SLI QuadE Juniper instructor, Yasmin Lara, suggests, "Post questions on our forum or the vendors' forum. You can get help understanding concepts that you might find hard from people who have more experience."
9. Eat Brain Food
Food greatly affects your memory and concentration. When studying and on exam day, choose nutritious foods such as fish, nuts, yogurt, and fresh fruit. These foods provide a slow release of energy throughout the day. Sugar, on the other hand, will cause your energy levels to crash within an hour and make it difficult to focus.
10. Plan Your Exam Day
Get directions to the exam facility, triple-check the time of your exam, give yourself extra time to the facility, check the rules and requirements. All these things will make exam day more relaxed, calming some of your nerves.
There you go. 10 tips to make sure you only take your exam once. Now go out there and crush this exam!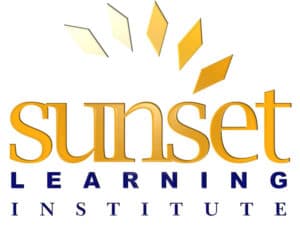 Tags: Certification