Cisco Contact Center Enterprise 12.x Training
Sunset Learning Institute has worked with Cisco to develop brand new Contact Center Enterprise curriculum. The new curriculum is now based on PCCE v12.5. The new classes will more accurately match job roles, reduce total class days per role, improve curriculum flow, and reduce duplicate content. New ATP requirements will be announced in Feb. 2021.
Anticipated Exam Mappings by Partner Role

 *Subject to change
Mapping the Old to the New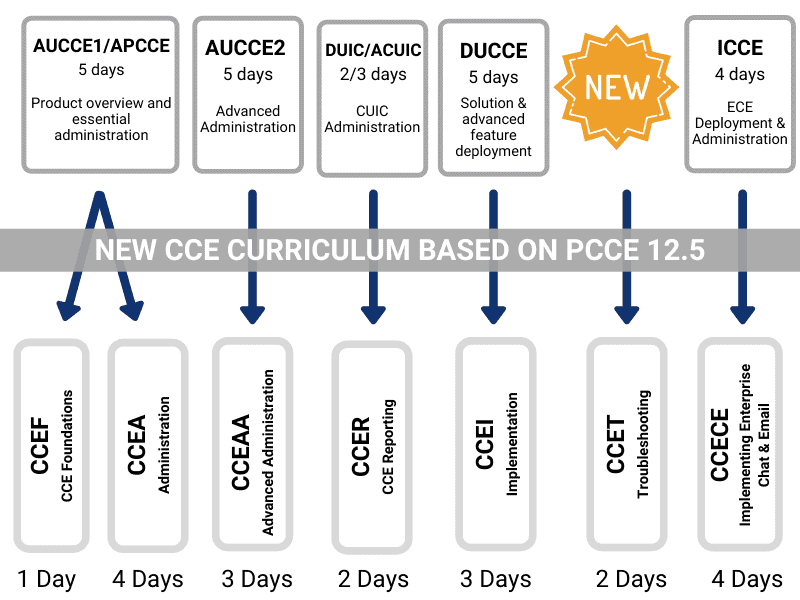 Instructor-Led Training
Guaranteed to Run Dates Available
In this webinar, Sunset Learning Institute CTO Vick Tagawa introduces the new Cisco Contact Center Enterprise (CCE) curriculum, reviews the ATP requirements and exam mappings, and gives you a timeline of the launch plan.
New Cisco Contact Center Enterprise (CCE) Curriculum v12.5