Sunset Learning Institute has partnered with EdAssist to enable qualified employees and their spouses to receive a special discount rate on our training courses. Contact Your Sunset Learning Institute Account Manager today for more info.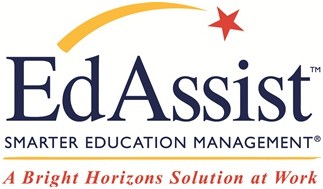 Taking advantage of this program is easy! Just follow these three simple steps:
 1. Visit Sunset Learning Institute website and identify the Cisco or Juniper class, date and location you are interested in enrolling in.
2. Enroll in the course either online or with the help of a representative dedicated EdAssist Program Manager, Wendy Bowlds  at 888.888.5251 ext 1086 or wbowlds@sunsetlearning.com. Wendy can help recommend the right class for you and answer any questions you might have
3. Provide promo code "Ed30" in the additional comments section of the registration form and a discount will be provided after enrollment.
About Sunset Learning Institute
With a variety of technologies, including Cisco, VMWare, ITIL, and RedHat as well as flexible delivery methods and scheduling options on our Guaranteed to Run public schedule, Sunset Learning Institute is sure to have a learning solution that meets your organizations education needs or your Certification Requirements.
Feel free to ask about private dedicated courses onsite at your location as well as Cisco Learning Credits.
Sunset Learning Institute is a Cisco Learning Specialized Partner and Cisco Learning Business Partner for Cisco learning solutions. This represents the highest level of competence and expertise with Cisco technologies. In addition to Cisco training and Certification, Sunset Learning Institute also specializes in ITIL, VMWare, and RedHat. 
Please contact us for discounts on technologies outside of Cisco and Juniper.