New Features in UCCE 10 Webinar from SLI
By Bruce Wilkinson | 1 Min Read | 60 Min Video | Technical Level: Intermediate
In this webinar, Sunset Learning Institute discusses New Features in Cisco Unified Contact Center Enterprise v10 (UCCE). SLI instructor Bruce Wilkinson covers, what's new in UCCE 10, the benefits and new deployment and configuration requirements.
Topics Include: 
Finesse Work Flows 

Precision Queues

Dynamic Call Types

Departmental Hosting 

Multiline Support

Agent Greeting & Whisper Announcement

Agent Request API and Benefits

Reporting Intervals
Bruce will also provide details on to the new UCCE 10 authorized training developed and delivered by Sunset Learning Institute.
Here are the slides for downloads: UCCE 10 Webinar Slides
Sunset Learning Institute is Elated to Announce that we have Developed the New Cisco Unified Contact Center Enterprise v10 Authorized Curriculum
Our specialized Contact Center instructor team developed these new Contact Center Enterprise courses using v10.x software in a CVP environment with the most efficient and inclusive techniques for deploying, administering, and managing your Cisco Contact Center environment.
Sunset Learning Institute (SLI) has been developing and delivering authorized Cisco Contact Center curriculum since 1996. As a Cisco Specialized Learning Partner, we work closely with Cisco partner development and education teams and have access to Cisco intellectual property allowing us to be especially qualified to create, customize, and deliver training.
For more information on our authorized Contact Center Training offerings, click HERE.
Instructor Bio:
Bruce Wilkinson has a broad range of experience in working with Cisco technology for over 20years. He has been specializing in Cisco training, consulting, and deployment projects associated with the following technologies and products; Cisco Unified Contact Center Express and Enterprise, Cisco Unified Customer Voice Portal, Cisco Unified Communication Manager, and Unified Communications Manager Express, and Unity.
Since joining Sunset Learning Institute in 2013, Bruce has taught all Contact Center Enterprise courses offered by Sunset Learning and consistently maintains high student ratings. Bruce co-authored and developed the current UCCE v10 authorized Cisco curriculum. Classes include; Administering Unified Contact Center Enterprise Part 1 (AUCCE 1), Administering Unified Contact Center Enterprise Part 2 (AUCCE 2), and Deploying Unified Contact Center Enterprise (DUCCE), Administering Packaged Contact Center Enterprise (APCCE). Deploying Cisco Unified Intelligence Center (DCUIC)Unified Contact Center Express Deployment (UCCXD) and Advanced UXXC Scripting Lab (AUCCXSL) Bruce is able to combine his extensive telephony and data background with a solid understanding of the latest in VoIP technologies to develop customer solutions which are both unique and practical.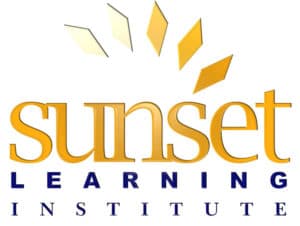 Tags: Cisco Contact Center, Tech Talk Webinar