Packet & Route Filtering on Cisco IOS: 3 Part Video Series
In this three-part series, Sunset Learning instructor Russell Hughes discusses in detail Packet & Route Filtering on Cisco IOS. This includes Access Lists (Part 1), Route Mapping (Part 2) and vLAN Access Lists (Part 3).
By Russell Hughes | 1 Min Read | 47 Min Video
Part 1 – Access Lists
Russell Hughes covers access lists, what they are and why you should use them, and applications that use access lists. He gives examples of both Standard and Extended access lists. Finally, Russell discusses configuring IP Access lists.
Part 2 – Configuring Route Maps in Cisco IOS
In this video, Russell Hughes demonstrates how to configure Route Maps in Cisco IOS. This video builds on the topics covered in Part 1 – Access Lists.
Route Map Applications & Policy-Based Routing

Route Map Operations and Match Statements

Steps to Configuring a Route Map

Attaching a Route Map to an Interface
Part 3 – VLAN Access Lists
In this video, Sunset Learning Institute Instructor Russell Hughes talks about utilizing Access Lists on Cisco switches in this video. He discusses the importance of using vLAN Access Lists to speed up traffic, creating vLAN Access maps, and creating vLAN filters.
More helpful videos and articles on SLI's Blog Page
 To learn more about Sunset Learning Institute's classes, visit our
Authorized Technical Training Offerings Page
Instructor Bio: 
Russell has over 20 years of experience in the field of networking. He has delivered courses for SLI, formerly CCTI, for fourteen years, specializing in security, content networking, and Voice over IP solutions. Russell started his career in the IT industry as a systems administrator, where he was in charge of daily maintenance of Windows servers, backup solutions, and e-mail. He helped design and build a remote classroom lab solution that allowed CCTI/SLI to deliver Cisco courses anywhere in the world without the need to ship Cisco equipment. Russell teaches all of the courses in the CCNA, CCNP certification track, CCNP Voice certification track, content networking, IPv6, BGP, and Data Center courses. Russell's industry certifications include Cisco Systems CCSI, CCNA, CCNP, and CCSP.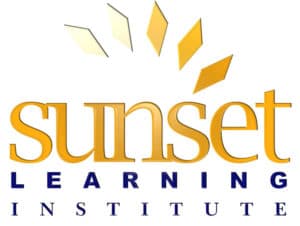 Tags: Cisco Routing and Switching, Tech Talk Webinar