Boston, MA – June 4, 2013 – Sunset Learning Institute was awarded the Cisco US Learning Partner of the Year Award 2013. Cisco unveiled the Partner winners for Global, Regional and Theater awards during their annual partner conference that took place the week of June 3rd in Boston MA.
The Cisco Learning Partner Awards recognizes Learning Partners who demonstrate quintessential excellence and expertise within the industry. Sunset Learning Institute is the proud recipient of the Cisco US Learning Partner of the Year Award for 2013.
This is Sunset Learning's third time being awarded a Cisco Learning Partner Award. In 2009 Sunset Learning Institute (SLI) earned Cisco's Innovation Learning Partner of the Year Award for their revolutionary accomplishments in providing training via their High Definition Instructor Led Training (HD-ILT) solution. In 2012, SLI earned Cisco's Acceleration Learning Partner of the Year Award which recognizes those programs, business activities, or other initiatives by which a Learning Partner achieved positive growth.
"We are pleased to accept Cisco's US Learning Partner of the Year Award. This award is a testament to the hard work and dedication that our staff and partners contribute each and every day. We continue to make positive developments with our customers and partners that attribute directly to our success and growth. We are honored to be recognized by Cisco for these achievements." says Sunset Learning Institute CEO, Rick Morgan.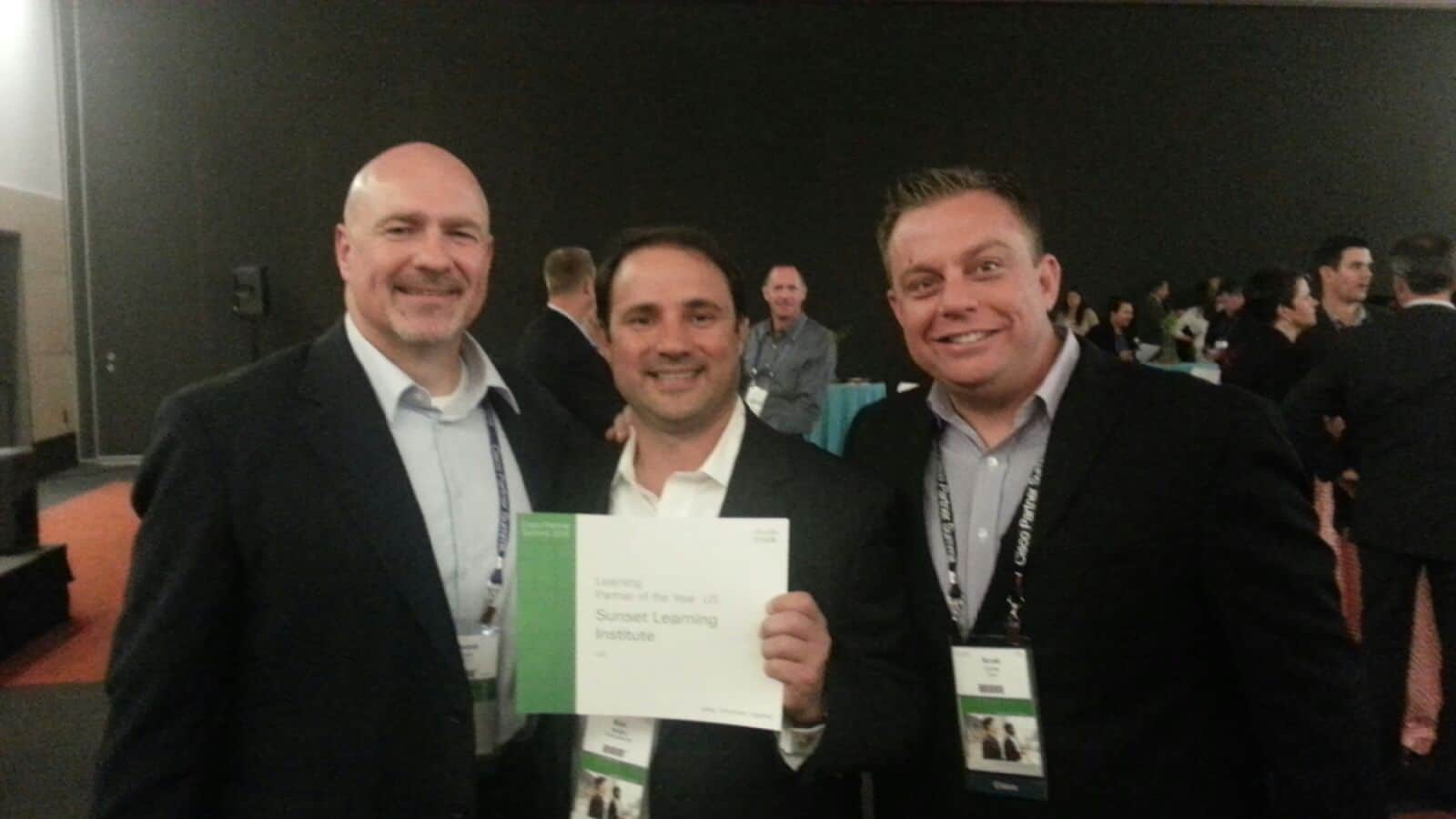 Pictured at Cisco Partner Summit Boston, MA June 4th 2013:  Dennis Dahl Cisco Operations Director, Rick Morgan CEO of Sunset Learning Institute, and Scott Goree of Cisco Worldwide Learning Partner Channels.