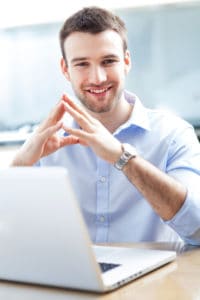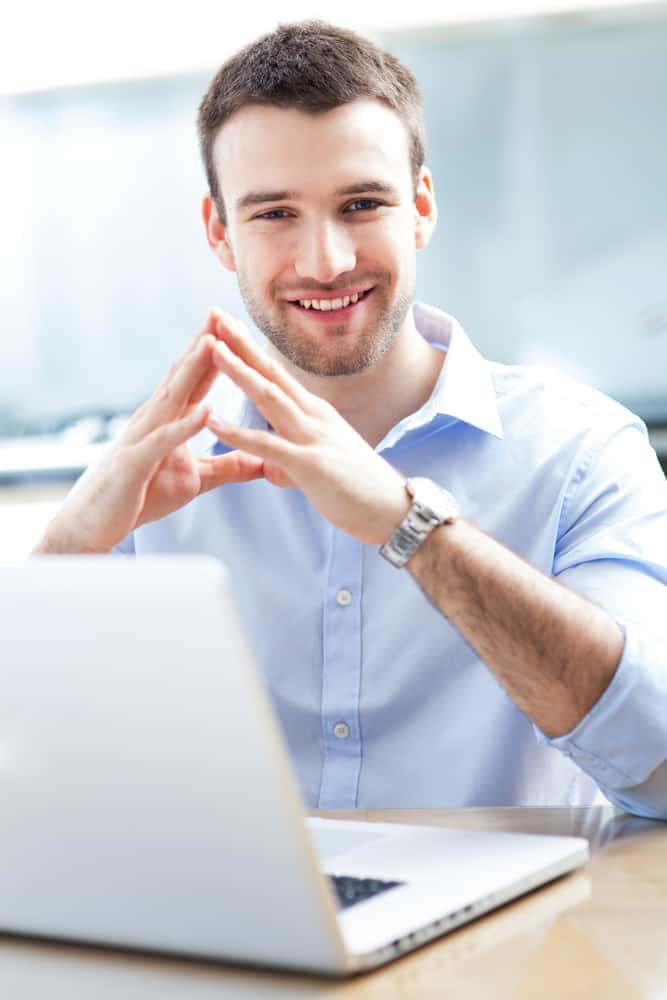 HD-ILT (High Definition Instructor Led Training) from Sunset Learning Institute (SLI) combines the interactive experience of being in the classroom with the advantages and flexibility of remote training.  HD-ILT is Sunset Learning's proprietary training modality that uses life-size video conferencing technology with high definition slide-sharing and audio to create a seamless classroom training experience available anywhere. Sunset Learning Institute has been an innovative leader in using HD-ILT as a staple in all their classes for over eight years and has been recognized for the exceptional quality of training experiences provided to students.   
Regardless of location, all SLI students receive the same classroom materials, access to remote labs, and uninterrupted communication with the instructor.  All class sizes are limited to 16 students total to ensure and completely interactive training experience.   Wherever you are located, Sunset Learning Institute has a high-quality instructor led training experience waiting for you!
Benefits of HD-ILT
HD-ILT combines the convenience of online learning with the quality of live instructor led training!
HD-ILT is two-way high definition video conferencing and real-time audio
Every student, regardless of location, receives the same level of interaction with the instructor and same hands-on labs
Class sizes limited to 16 students ensuring a high-quality training experience
Students are always welcome to attend training from the location where the instructor is teaching from, but if that is not convenient Sunset Learning Institute provides two unique ways to attend training using HD-ILT; at an Established HD-ILT Facility with other students, or in the comfort of your own home or office using Virtual-Remote@Home HD-ILT.
Established HD-ILT Facilities
Our primary recommendation is for students to attend training at one of our Established HD-ILT Facilities. Sunset Learning Institute currently has 50+ Established HD-ILT Facilities across North America. These sites are reputable training facilities that are in the business of serving customers like you. The Established HD-ILT Facilities utilize life-size video equipment and enhanced audio to fully immerse students in the class. Everything will be ready for you prior to training. Technical and customer service teams are available for any questions to ensure you have the best training experience possible.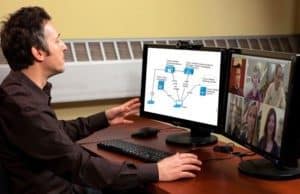 Virtual-Remote@Home HD-ILT
For those who are technically savvy and meet the requirements, Sunset Learning Institute offers Virtual-Remote@Home HD-ILT. With the Virtual-Remote@Home HD-ILT option, students still have two-way video interactions, but with the freedom to use their own equipment wherever they are located.
SLI will provide students with the bandwidth requirements, a link to the class, and steps to utilize your own equipment.  Technical Support teams are available from SLI to help answer any questions you may have prior to, or during training.
No matter your location, Sunset Learning Institute has a high-quality instructor led training experience waiting for you!
If you decide to change training locations or HD-ILT modalities within 2 weeks of class start date, there will be a $300 change fee.
Testimonials About HD-ILT
"I wanted to thank you for the recent class. Even though I had plenty of qualms about remote attendance, it was as though I was in physical class. Your proficiency in this type of instruction is very apparent."  Sandy – Century Link
"I attended an onsite classroom class with Sunset Learning, but many of my virtual classmates, and the instructor, attended straight from home. The experience was just as good (if not better) than being a full classroom environment. The instructor and class are able to communicate and interact without any delay. All course material are available in paper form, and follows nicely with the day to day curriculum. If you have been hesitant to try the experience, don't be!" Chris – Network Administrator 
"The term "online" does not describe how this course was delivered, which was in actuality, delivered through videoconferencing on an MCU (live telepresence), remote registering hardware (phone switch & phones shipped to my location), in conjunction with other network collaboration tools. This confluence created an even greater learning environment, in that I was not required to travel (or commute) anywhere. I would call this "combined delivery" or something similar, and I found it to be superior to all other live classroom environments, especially with the live videoconferencing component, which I feel is essential to distance learning. "  Steve – Systems Engineer
"Yes, the HD-ILT format was effective. I was able to interact with the instructor and other students just fine. Having a smaller group locally also helped with minimizing distractions and increasing interactions and group work." Whitney – Systems Engineer
"Being an HD-ILT course did not detract from the experience at all. I appreciated the fact that the course could proceed even though there were only two physical students at our site." Wes – Systems Engineer
"At first, I was hesitant enrolling in this course due to the HD video delivery, but I was really happy with it. The instructor was able to present the material as effectively as if he was here in person. I would definitely recommend it!"  Jose – Network Engineer
"I loved my class – what great technology – felt like I was right there with Maren and everyone else. And I loved the content and the instructor."Jennifer – Technical Support
"I took this course from my home using the Mobile HD-ILT setup. I felt like I was in a classroom. Very effective means of training."Nancy – Systems Engineer
"This method was as effective as a classroom setting. I was able to participate in the class while being able to address work and home issues, all from home."Dwayne – Systems Engineer
"I took this class as the HD-ILT delivery. The disadvantages to not being co-located were minimal (if any) and the convenience of not traveling in my situation was a huge benefit. I really like this format."   Erik – Operations Engineer
"I enjoyed the fact that I was able to train from home. I think that having the instructor present is good, but at the same time the remote allows for reduced expense which increases the potential for future training."Tom – Field Engineer