UCCX Calendar Management
By Bruce Wilkinson | 45 Min Video
UCCX V12.x introduces a new calendar management configuration and scripting process that can be conveniently accessed via a UCCX routing script without the need to refer to a sub-routine. This video will cover the configuration, scripting, and operation of this feature. After watching, you will be able to configure, Implement, and Script a business calendar so as to manage Business Hours / Special Hours and Holidays on behalf of the organization.
Watch more videos like this on our YouTube Channel.
Instructor Bio: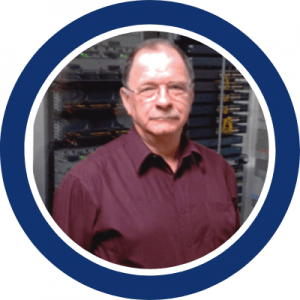 Bruce Wilkinson has a broad range of experience in working with Cisco technology for over 20 years. He has been specializing in Cisco training, consulting, and deployment projects associated with the following technologies and products; Cisco Unified Contact Center Express and Enterprise, Cisco Unified Customer Voice Portal, Cisco Unified Communication Manager, and Unified Communications Manager Express, and Unity. Bruce is considered an industry expert and in the early 2000s was asked by Cisco to help develop the course curriculum and educational lab using Cisco Contact Center products. Since joining Sunset Learning Institute in 2013, Bruce has taught all Contact Center Enterprise courses offered by Sunset Learning and consistently maintains high student ratings. Bruce co-authored and developed the current UCCE v10 authorized Cisco curriculum. Bruce combines his extensive telephony and data background with a solid understanding of the latest in VoIP technologies to develop custom solutions that are both unique and practical.