Sunset Learning Corporate Headquarters – Reston, VA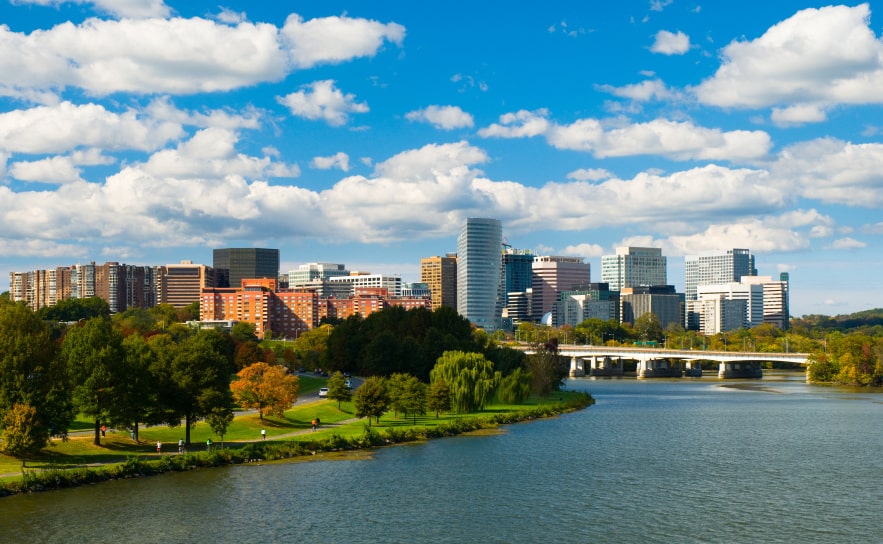 Washington, D.C. Metro Area
12120 Sunset Hills Road Suite 100
Reston, VA 20190
Direct: 703.860.8700
Fax: 703.860.5585
Map to Reston Office
See Nearby Hotels and Restaurants Below:
Nearby Hotels
Hampton Inn and Suites Herndon/Reston
435 Herndon Parkway
Herndon, VA 20170
703-230-1600
$169 standard/$179 suite
Hot Breakfast, Complimentary Wireless & Wired Internet
Indoor Pool and Fitness Center
Shuttle Service Upon Request
Corporate Code# 0002740858
Residence Inn Marriott
315 Elden Street
Herndon, VA 20170
703-435-0044
Less than 2 miles from SLI Reston Office
Includes: Shuttle Service, Kitchens in all Suites, Hot Breakfast, Wireless
SLI Rate: Studio $169/Night or $189/Night Suite
Staybridge Suites
13700 Coppermine Road
Herndon, Virginia 20171
About 4 miles from Sunset Office
Sunset Rates – $99-108/night
Sunset Learning Code: 100220725
Spring Hill Suites by Marriott
138 Spring Street
Herndon, Virginia 20170 USA
703-435-3100
.5 Miles from Sunset Learning
24 Hour Fitness Center
Hyatt House
467 Herndon Parkway
Herndon, VA 20170
703-437-5000
Studio Rates: $169/night for 1-4 nights, and $149/night for 5-11 nights
Complimentary Hot Breakfast Buffet, WIFI, Shuttle to Dulles Airport & Office
Complimentary Evening Social with Light Fare, Beer and Wine
Hyatt Regency Reston
1800 Presidents Street
Reston, VA 20190
703-709-1234
Free health club and Dulles Airport Shuttle
SLI rates from $180 when you stay 4 nights. For reservations use
Corporate/Group# 32338 where prompted on www.hyattreston.com
Registration Link
Westin – Reston Heights
11750 Sunrise Valley Drive
Reston, VA 20191
703-391-9000
SLI Rate: $199/night
Westin – Washington Dulles
2520 Wasser Terrace
Herndon, VA 20171
703-793-3366
State of the art Gym
Free WIFI throughout rooms
Internet available
24-hour Shuttle Service to/from Dulles Airport and within 3-mile radius, including SLI offices
Sheraton Reston
11810 Sunrise Valley Drive
Reston, VA 20191
703-620-9000
Sunset Learning Rate:
• April – June & October = $149/night
• July, Aug, and December = $129/night
• Sept & November = $139/night
High Speed Internet
Full Breakfast Buffet
Complimentary Shuttle Service
24hr Fitness by Core Performance
Fairfield Inn & Suites Dulles Airport Herndon/Reston
485 Elden Street, Herndon, VA 20170
703-478-9777
Deluxe Continental Breakfast
Shuttle to and From Dulles
Smoke Free
Exercise Facility
Free WIFI and Wired Internet
24-hour Shuttle Service to/from Dulles Airport and including SLI offices
Comfort Inn Herndon Dulles International Airport
200 Eldon St, Herndon, VA 20170
703-437-7555
SLI Rate: $92/night
Free Full Hot breakfast – eggs, bacon, waffles, fruit, cereal, muffins, juice etc.
High-speed Internet
Shuttle Service 4-mile radius
Homewood Suites by Hilton Dulles Airport
13460 Sunrise Valley Dr.
Herndon, VA 20171
703-793-1700
Comfortable Two room suites, a bedroom with a King size bed and a living room
area with a pull-out sofa
Full equipped kitchens in all the suites with a full-size refrigerator, microwave, twin burner, and dishwasher
Complimentary hot buffet breakfast every morning, dinners Monday-Thursdays from 5:30pm to 7:30pm serving beer and wine
Complimentary Internet access in all suites and meeting rooms
Complimentary fitness center on and off property – Gold Gym
Complimentary transportation to and from Dulles International Airport, local shops and offices including Sunset Learning Institute in Reston
Frequent stay program Hilton Honors earn points and miles with each stay
Nearby Restaurants
Coopers Hawk
12130 Sunset Hills Rd
Reston, VA 20190
Tel: 703-880-2444
Potbelly
12150 Sunset Hills Road, Reston, VA 20190
(571) 203-0750
Chipotle
12152 Sunset Hills Rd, Reston, VA 20190
703.435.0888
Reston Town Center
Hyatt Regency Hotel is located here and many restaurants.