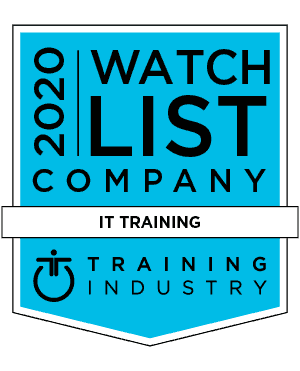 November 19, 2020 – Sunset Learning Institute (SLI) is proud to announce that we have been selected to be part of 2020's "IT Training Companies Watch List" from Training Industry. Each year, after thorough evaluation of companies across the world, Training Industry puts out a new selection of IT training companies based on the following criteria:
Breadth and quality of IT training content and courses.
Leadership and innovation in IT training.
Company size and growth potential.
Strength of clients and geographic reach.
The companies evaluated offer courses related to application, design, development, implementation, support, or management of cloud- and computer-based information systems. The purpose of this list is to help organizations in their search for the right training partners. "We continuously monitor the training marketplace looking for the best providers of IT training that offer a breadth of courses and content." 
For more information on the IT Training Companies Watch List, please visit the Training Industry website. This is Sunset Learning Institute's second time being recognized, the first time being in 2011.