Cary, NC -November 10, 2011 – TrainingIndustry.com is announcing today the 2011 IT Training Companies Watch List, as part of its mission to continually monitor the IT training marketplace for the best providers of training services. TrainingIndustry.com's Top Companies List helps learning leaders identify the best companies in each segment of the global training marketplace. This year's IT Watch List includes innovative and emerging IT training companies who provide training services beyond their own company's products.
Sunset Learning Institute was named as one of Training Industry's Training Companies to Watch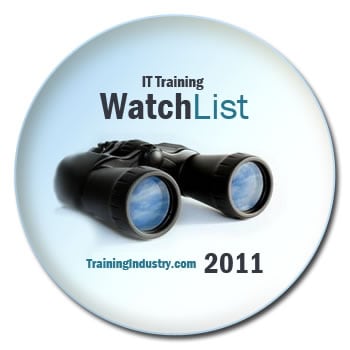 Selection was based on the following criteria:
New and Innovative Service Offerings
Unique approach to IT Training Solutions
Quality of Initial Clients
Company reach and growth rate
"The 2011 IT Training Companies Watch List offers an objective look at companies that have demonstrated innovation and excellence in IT training," said Doug Harward, Chief Executive Officer of Training Industry, Inc. "As part of our review of the IT Training marketplace, we had a number of companies that anyone making a corporate IT training decision should consider when selecting a partner. Given the number of vendors in the space, this watch list along with our Top 20 IT Training Companies List represents the best of the best," said Ken Taylor, Chief Operating Officer of Training Industry, Inc.
For additional information on the IT Training Companies Watch List, email info@trainingindustry.com or visit Training Industry's website.
For a list of technologies we offer, please visit our Courses By Technology page.