CUIC for Unified Contact Center Express Training
By Marty Griffin | 3 Min Read | 87 Min Video | Technical Level: Intermediate
In these videos, Sunset Learning Institute instructor Marty Griffin, demonstrates how to customize reports and maximize reporting capabilities using Cisco Unified Intelligence Center (CUIC) in Cisco Unified Contact Center Express.
Video  1: Getting Started with Unified Contact Center Express CUIC
Video 2: Customizing Stock Reports
Video 3: Creating and Managing Dashboards
Video 4: Managing Users, Groups and Permissions

Need More Contact Center Training? Sunset Learning Institute specializes in both Contact Center Enterprise and Contact Center Express training.  Here is a list of all our Contact Center classes, please visit our Contact Center Training page for full outlines and guaranteed to run schedule. 
VFCC: Voice Foundations for Cisco Collaboration
Length: 5 Days Price: $3,995 CLC: 40
Voice Foundations for Cisco Collaboration (VFCC) from Sunset Learning Institute is designed for engineers or administrators who are: new to voice but experienced with data or; experienced in voice but new to Cisco Voice and; need a fundamental knowledge of Cisco Voice architecture solutions used in typical Voice Collaboration environments. In other words, if you only have 1 week of training to get up to speed on Voice Gateways and Cisco Unified Communications Manager, this class is for you – read on!
VFCC combines elements from standard Cisco courses including CVOICE, CIPT, ICOMM and an introduction to Contact Center. The focus of this particular course is implementation of the "Dial Plan" across the Voice Gateway and CUCM environment. Heavy emphasis will be placed on Call Routing within the UC environment. Little time will be spent on "Features" of the telephony environment (for these topics consider attending CIPT1, CIPT2 or ACUCM). As an example, discussion and implementation of Gatekeepers and SIP Proxy servers are a part of VFCC, changing speed dials for your users is not.
UCCXD: Deploying Unified Contact Center Express
Length: 5 days Price: $3,995 CLC: 40
This course, Deploying Cisco Unified Contact Center Express (UCCXD) v6.0, provides the student with hands-on experience and knowledge of tasks typically performed during contact center deployment. This includes the deployment of Cisco Unified Contact Center Express and Cisco Unified IP Interactive Voice Response (IVR) (Cisco Unified CCX and Cisco Unified IP IVR) as contact center solutions. Tasks include planning, installation, and configuration, scripting, and troubleshooting.
ACCXSL: Advanced Contact Center Express Scripting
Length: 5 days Price: $4,195 CLC: 42
Advanced Contact Center Express Scripting Labs v11.0 (ACCXSL) is a 5-day instructor-led, lab-intensive course intended for experienced Unified Contact Center Express (CCX) administrators who need in-depth knowledge advanced scripting techniques using complex script steps to resolve sophisticated contact center requirements. This course addresses the steps in the Script Editor pallet as well as scripting techniques involving databases, HTTP, XML, VXML, Java Objects, and Finesse Administration.
This course is intended to be a follow-on course to UCCX, and completely replaces the outdated Unified Contact Center Advanced v1.0 class. ACCXSL introduces updated best practices, sophisticated steps, and modern concepts for deploying advanced contact center applications and techniques.
The class utilizes Cisco Unified Contact Center Express v11.0 and highlights new application features and services. Sunset Learning has deployed Unified CCX labs on the latest UCS platforms using VMWare ESXi and vSphere technology.
Other instructional videos and blogs from the Sunset Learning Instructor team.  
Check out our SLI Blog page today!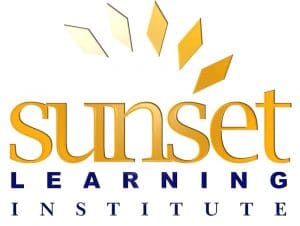 Tags: Cisco Contact Center