NEXT Steps – The Evolution of Training
2 Min Read
While traditional classroom training is still an essential part of learning, students today often need more. Skills learned in the classroom can quickly become obsolete as technology is continuously evolving. In 2017, Sunset Learning Institute launched "NEXT" to help students stay current on their specific technology needs.
NEXT is a comprehensive learning solution built within an online community. The NEXT community contains several resources including searchable on-demand videos with content straight from the classroom, recorded and upcoming webinars led by authorized instructors, and discussion boards where members can ask questions pertaining to their specific environment or collaborate with one another. Content within the community is continually being added and updated so members know they are getting the most current information available. 
NEXT

Steps Learning Paths
Sunset Learning is eager to announce the newest feature of NEXT: "NEXT Steps Learning Paths." This portion of the community will allow members to choose training plans based on job roles and end goals. New paths are created based on requests from members, common topics that come up in the classroom, and exam prep needs. Learning paths can be completed by accomplishing various tasks including watching demo videos, reading blogs, and taking quizzes.
Here are a few NEXT Steps learning paths that are coming soon:
UCCE Scripting for Beginners: for students who are looking for foundational knowledge of ICM scripting for UCCE
From VLAN to VXLAN: for students new to VXLAN with networking background
ACUIC Reporting: for the person responsible for creating and running CUIC reports as requested by contact center management
CCNA & CCNP Exam Prep: for students to get the confidence they need going into their certification exams
Within each learning path, NEXT members are assigned a list of videos, blogs, and quizzes that help them accomplish the given task. By completing all assignments, students will earn achievement badges and feel prepared to take their new skills back to work with them. Sunset Learning is dedicated to getting you to that "NEXT Step" in your career and we believe these learning paths are the perfect way to get you there!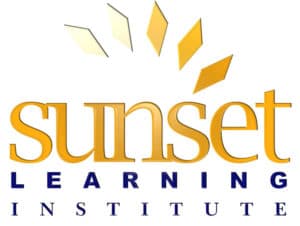 Tags: Cisco Collaboration, Cisco Contact Center, Cisco Data Center, Cisco Routing and Switching, Emerging Technology, Juniper, Security