New Cisco CCNA Guided Course
By Gregg Mills | 2 Min Video & Read
In today's climate, attending five consecutive days of training can be a challenge. The CCNA Guided program allows you to fit in study time during your everyday distractions and obligations. Each week of the program the instructor will assign specific self-study lessons, and you will have the opportunity to join live Q&A sessions to reinforce your knowledge. At the end of the five weeks, you will be fully prepared to pass the CCNA certification exam with your included practice exams and exam voucher!
Watch more videos like this on our YouTube Channel.
Self-Study vs. Instructor-Led
Sunset Learning Institute is now offering our new CCNA guided program to help you achieve CCNA certification. The self-study method of learning allows you to study at your own pace and schedule. It allows you to spend more time on topics and offers the ability to go back and repeat sections to help reinforce your knowledge. Instructor-led training allows for access to a certified CCNA instructor who you can ask questions of and can also provide any extra guidance and assurance needed so that you have a firm grasp of each topic.
Live Discussions
The instructor can also give you tips and tricks around the lessons in the course and the exam. Our CCNA guided program gives you the benefits of both methods of learning in one program. You'll have the conveniences of self-study along with the support and knowledge of our certified CCNA instructors. Every week in our five-week program, there will be two live discussion sessions. Each 90-minute session will be hosted by a certified CCNA instructor. They will be similar in the topics and questions covered, so you can choose to attend either or both. During these sessions, you may ask any questions that you may have related to the lessons and laps. You'll also receive the study plan and anything else you might need to know about the week's topics. The sessions will be recorded so that you can listen to them at your convenience and as many times as you like.
CPLL
Your lessons and hands-on labs will be on the Cisco Platinum Learning Library eLearning platform. Each lesson and lab is available on-demand, so you can go through them and repeat them as many times as you like. There will also be a dedicated online discussion group where you can post any questions that may come up as you're going through the assignments. Our team of CCNA instructors will moderate the discussion group ensuring that your questions are answered quickly and correctly.
NEXT
As part of the program, SLI's NEXT learning community will serve as an additional resource for you. The included Boson exam simulator will provide you with practice CCNA exams. When you feel ready to take the official exam, you'll be able to do so with the CCNA exam voucher that is also included in the program. To register, contact your account manager or visit this link.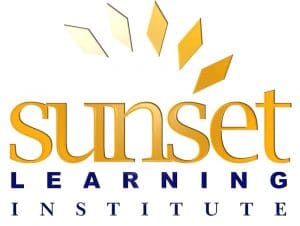 Tags: Cisco Routing and Switching, Emerging Technology