MEF SDCP Academy – 4 Week Program
Sunset Learning Exclusive Program
Exam Pass Guarantee
The SD-WAN market is one of the hottest in the communications industry, and because of this there is a huge need for education and alignment on terminology to help increase market efficiencies. The MEF SD-WAN Standardization is the industry's first global standard defining an SD-WAN service and its service attributes to help accelerate SD-WAN market growth and facilitate creation of powerful new MEF 3.0 hybrid networking solutions for digital transformation. 
Getting a MEF SDCP certification comes with several benefits, and as an accredited SDCP training provider Sunset Learning can help get you there with MEF Academy and our exam pass guarantee! An exam voucher is included with the program.
Why Choose MEF Academy vs. Traditional Instructor-Led Training?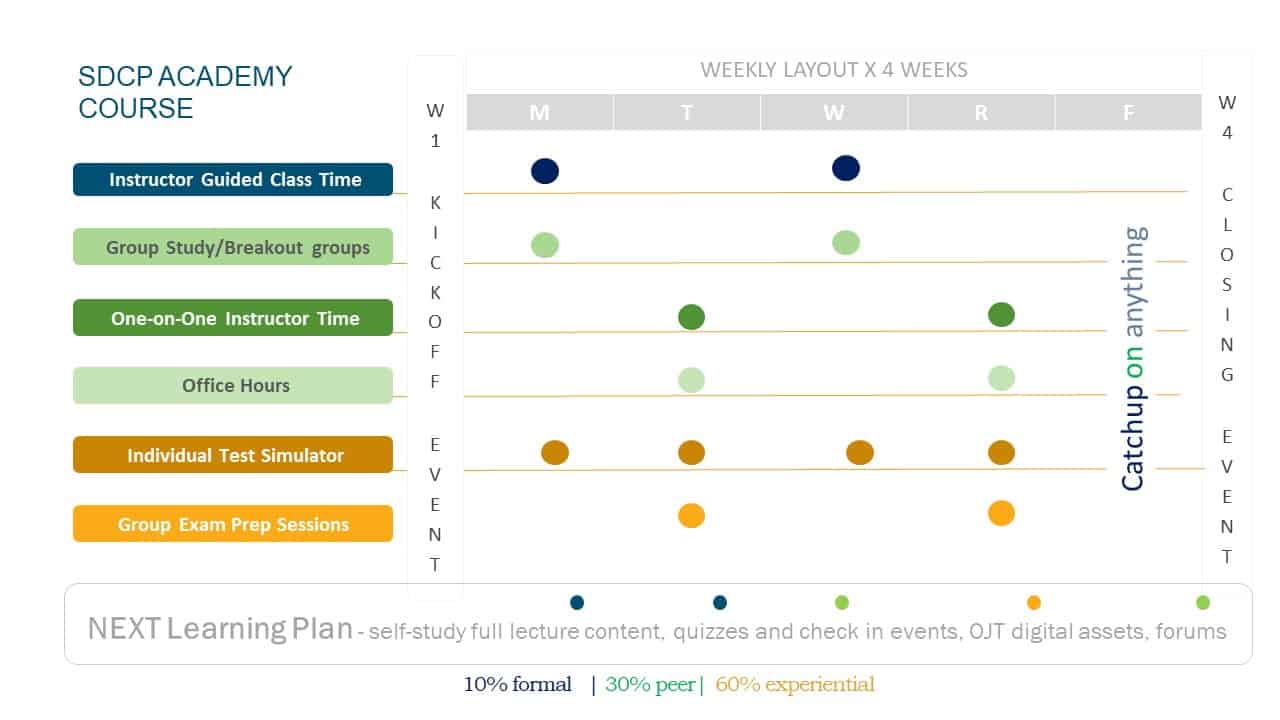 Instructor-Guided Sessions
One-On-One Instructor Sessions
Individual Test Simulator Exercises
At the completion of this program, you will be prepared to pass the MEF SDCP exam and you will possess new SD-WAN knowledge that will enable you to excel in your organization. We will provide the right mix of exam review and an understanding of SD-WAN technology topics needed for your applications.
When our program is over you will be certified with the knowledge to effectively navigate SD-WAN challenges. We have taken a 'Lifecycle' approach to your learning. Our approach embraces the MEF resources since it is what you will work with on a day-to-day basis. The program will involve activities that include the 'Self-study' MEF-SDCP SD-WAN certified professional exam resources.
Our topics are based directly on the MEF SD-WAN exam blueprint and then expanded so you understand the 'What', 'Why' and 'How to Apply' SD-WAN solutions.
General recommendations are to have 2 years networking experience, a basic understanding of L2 switching, L3 routing and commonly implemented protocols (BGP, UDP, etc.), potentially have a role in the deployment, design, maintenance, and troubleshooting networks in a traditional WAN environment including, but not limited to: MPLS, Ethernet, mobile technologies, etc.
The preferred network professionals for MEF-SDCP include:
Sales Engineers
Network Engineer who can demonstrate their ability to manage SD-WAN systems/ Operation Engineers
System Engineers (e.g., Application Engineers etc.)
Network Engineer Managers
Network Consulting Engineers
Product Developers
Enterprise Solution Designers
Network Architects
Product Support and IT Directors
Exam Topics Covered in MEF Academy